​Every year Red Frogs produce and distribute A1 wall planners for over 55,000 university students around Australia.
These wall planners are extremely popular, with many students enquiring to get their hands on one even before the start of the new year!
Partner with Red Frogs for amazing brand exposure and to further our vital work within youth culture.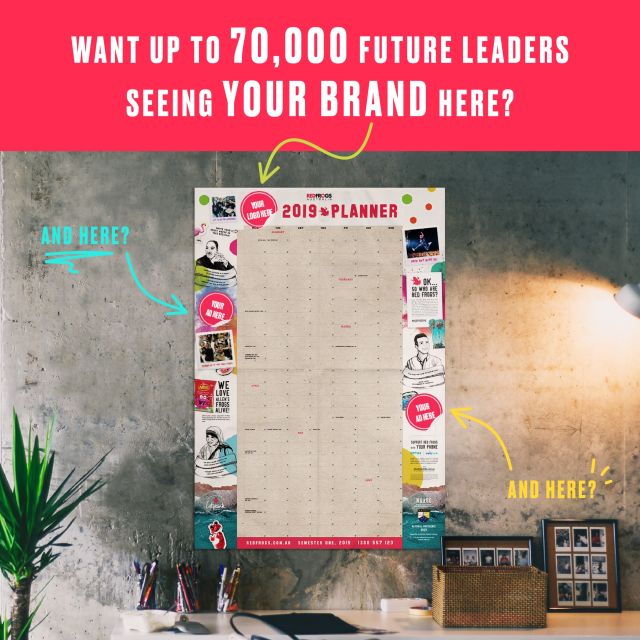 Your sponsorship will include:
Top header branding & naming rights
4 x Side column ad
Business name on back of worker's shirt
Links on the Red Frogs website
Within 143 residential dorms/colleges around Australia
Given out at University Market Days
Posted out by order via the website
We'd love to chat more about this amazing opportunity.
Email us today at unis@redfrogs.com.au