Each year, approximately three billion beverage containers are generated in QLD alone and are the second most littered item.
Whilst helping us all improve our recycling efforts and keep our beautiful environment litter-free, Containers for Change scheme allows you to raise a 10 cent refund that goes to Red Frogs for every container recycled!
Red Frogs will receive 10c per container, helping us to continue supporting and safeguarding young people.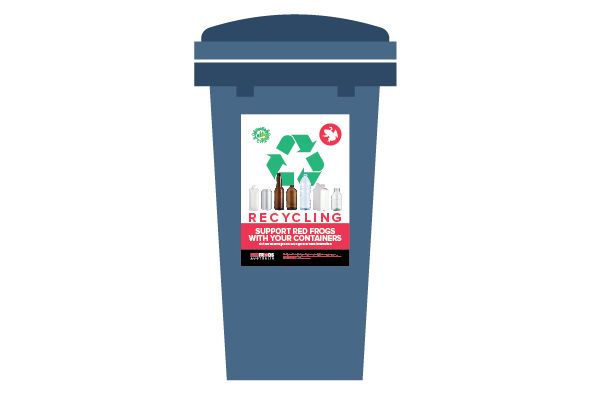 Step One
Become a donation point by ordering your Red Frogs charity recycle bin below.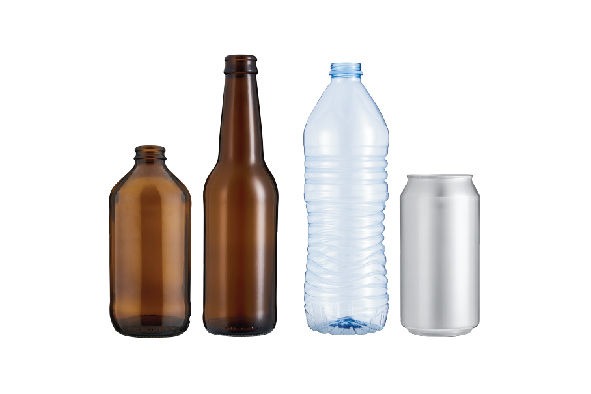 Step Two
Go for gold and fill your bin with recyclable containers. Most aluminium, glass, plastic, steel and liquid paperboard beverage containers between 150ml - 3Ltrs are eligible.
Step Three
Our friends at CDS Recycling will come and empty the bin, taking it to their facility to sort and deliver the containers to an authorised return point. Easy!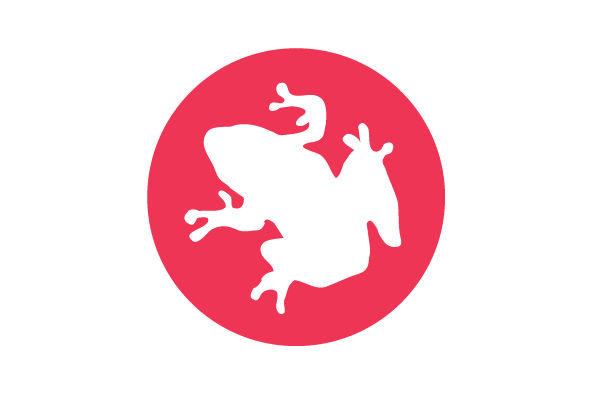 Step Four
Give yourself a pat on the back because Red Frogs Australia receives 10c per container - which goes towards our work in supporting and safeguarding young people.
#About Containers for Change
The Queensland Government has committed to introduce a Container Refund Scheme (CRS) from 1 November 2018 to play a major role in reducing beverage container litter across the State.

The Waste Reduction and Recycling Amendment Bill was passed with bipartisan support by Parliament in September 2017. It allows the Government to appoint a Product Responsibility Organisation (PRO) to establish and operate the CRS.

On 24 November 2017 the Government appointed Container Exchange (COEX) as the PRO.

On 1 November 2018 the 'Containers for Change' scheme launched with a network of more than 230 refund sites available across the state, with more sites to be added in the future.

The scheme brand "reflects not only the 10-cents that people will receive when they return an eligible container, but also the benefits that the scheme will deliver for Queensland's environment, communities and charities," Minister for Environment Leeanne Enoch said.