Most of us want to help the community in some small way. You can help us help the next generation.
Red Frogs Australia offers you an opportunity to be a part of making a tangible contribution to today's youth by providing genuine hope and support to the future of our nation.
Be a part of giving genuine hope to the next generation.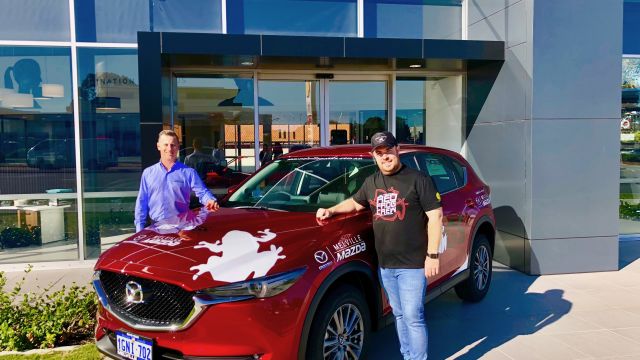 Big thanks to Greg and the team for donating a vehicle ensuring our teams are in the right place at the right time.
"Melville Mazda have proudly supported Red Frogs for 5 years. We believe it is a fantastic cause giving support and stability to our next generation. We believe it is important to give back to society, especially our local community.  If we can make a small difference to somebody's life then we have succeeded." - Greg Dean, Dealer Principle.

Pictured left: New Car Sales Manager, Clinton Urban with our Western Australia Coordinator, Hayden Glass.
Make a real difference for your community.
You and your organisation have the potential to raise vital funds through a corporate fundraising appeal. Just like this SBL All-Stars game, you can get creative and make a real difference for your community and your young people.
#Partnership opportunities
Red Frogs have various resources, signage and shoulder bags that are used for our programs throughout the year. We would love you to leverage this opportunity to get logo and brand exposure to thousands of young people in the 17-25 age bracket.
Find out how you can partner with us to support University programs, and reach thousands of young people across Australia.

Including our A1 Wall planners that get distributed to 71,000 university students across Australia. These wall planners are extremely popular and are a great way to gain exposure for your business/organisation.
Find out how you can partner with us to support our Education programs, and reach over 60,000 students in hundreds of schools across Australia with your brand.
If one of these opportunities interests you, or you have something else in mind, we would love to hear from you!
Together, we can impact the next generation.
Email: corporate@redfrogs.com.au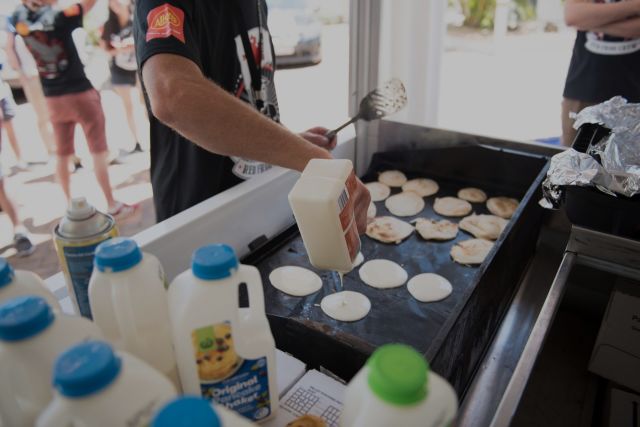 We don't just cook pancakes for schoolies and students.
We'd love to come out and do a pancake cook-up for you and your team!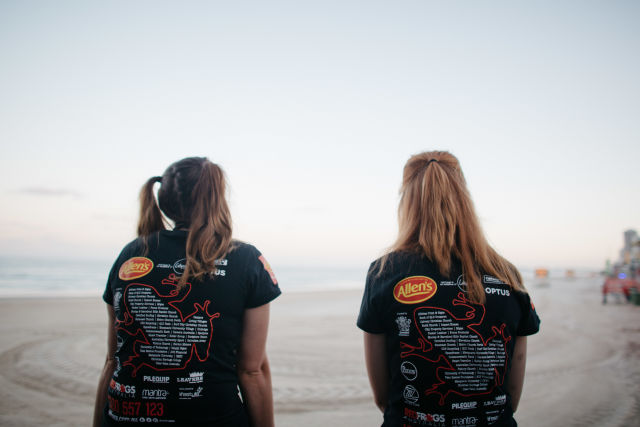 Subscribe to our quarterly e-newsletter to hear about the impact our Red Frog volunteer army are having all over the country.