Red Frogs will be heading to Noosa for Schoolies 2020!
You may have heard the announcement made by Premier Annastacia Palaszczuk in regards to Gold Coast Schoolies Week events being canceled. Due to this, we are seeing schoolies by the hundreds finding alternative plans to Surfers Paradise - the top of the list being Noosa on the Sunshine Coast.

The Red Frogs mission remains unchanged, to safeguard a generation! Join the Crew in sunny Noosa for Schoolies 2020.
The Red Frogs mission remains unchanged, and we need your help to safeguard a generation at Noosa.
Apply Now
Current Blue Card or Working With Children Check holder
Able to provide a pastoral check from your local church
#Firstly, do you have a Blue Card?
Are you a current blue card holder? If the answer is no, hold up! In order to be a Red Frog volunteer in Queensland you must have a current 'Working with Children Check' blue card.
No Blue Card? No sweat! You can apply right now!

Get a blue card
Hotel Chaplains
Hotel Chaplains are the core of our Schoolies response. As a chaplain you will be part of a team of 4 to 5 crew members responsible for a hotel 24/7. This is your opportunity to build friendships with the Schoolies by being available to them in their hotels, on the streets or in the Schoolies Hub.

Each team has a team leader as well as a strong network of pastoral carers and location leaders, ensuring you are valued and supported day and night. Being a Hotel Chaplain is a full time commitment for your selected date block.



Normal Registration

Register Before




1st November 2020

Registration Only

(Walk Homes, Day Zone and Call Centre only - no accom + no food)




$50

Full Time

(Inc. accom and dinner each night)




$300*

Noosa Part-Time Options Week 1 & 2

Block A

$50*

Block B

$50*
*Note: Pricing subject to change. Accommodation Packages: Varying levels of accommodation is provided based on availability. Accommodation can include sharing a double bed, room or possibly sleeping on a trundle or couch. Food provision consists of night time dinners, and Red Frogs will do their best to source donations of water and snacks for volunteers. Please do remember to budget for your own breakfast and lunch during the week.
Full Time
Week 1: Fri 20/11 - Sat 28/11*
*Team Leaders are required to arrive one day earlier
Part Time
Block A: Fri 20/11 - Mon 23/11 (3 nights)
Block B: Mon 23/11 - Sat 28/11 (5 nights)

#Fundraise your application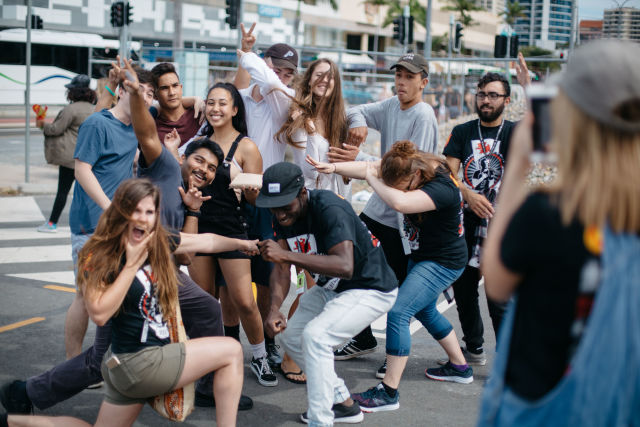 Why pay for Schoolies yourself when you can get your fam and friends to sponsor you. Create your own Fund a Frog campaign today!