The Red Frog crew are ready to help you through the good times and the bad. We provide support in many ways, ranging from O-Week parties and handing out our famous wall planners at Market Day, to hosting cafe crawls and free pancake cook-ups both on campus and in accomodation all year round. We are about supporting positive culture change through building community - with you!
We are about supporting positive culture change through building community
Market Days
We love meeting new students and giving out freebies! Like our Wall Planners (why pay postage when you can grab one for free). See below for Market Day dates!
Hydration Stations
For all your H2O needs (let's keep your party in the fun-zone and not the danger-zone).
Event Support
We're event experts and can give you a hand, whatever your need.
Become Your Besties
We love connecting with students at games nights, pancake cook-ups and other regular events at your college or student residence.
Help You Find a Local Church Community
Looking to connect to a church? We can hook you up!
Host Cafe Crawls
We'll take you and your college/res to some of the best local cafes! (Warning: may cause lack of sleep - perfect for late night study).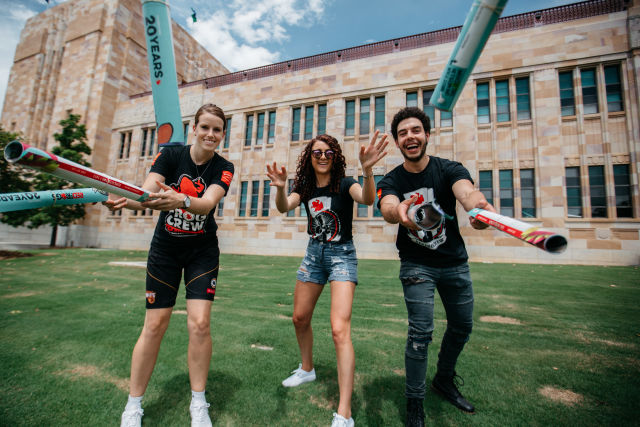 Our wall planners have become renowned nationally with their writeable squares and fun features that make planning the uni term a breeze. We hand out 72,000 of these a year! Available at market days across the country for FREE, or you can head to our online store and we'll pop one in the mail to head your way. You'll be on top of all your deadlines and the social scene in no time.
The Desk is a free online program providing students with tools to tackle some common issues that get in the way of success and achieving goals (like stress, procrastination, feeling down, relationship issues and managing worries).
Headspace provides a wealth of information relating to general mental health, physical health, work & study and drugs & alcohol. Set yourself up for a win with education and practical tips.
#Keen to connect with the local Red Frog Crew on your campus or student residence? We'd love to help put you in touch.